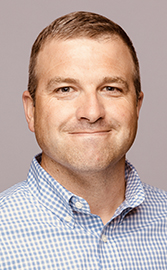 Professor

Office:

Room 104 Turfgrass Research Laboratory Building

Email:

Phone:

979-321-5913
Graduate Education

Ph.D., North Carolina State University, 2008

Courses Taught

SCSC 427 - Sports Field Construction (3-3) Credits: 4- This course introduces students to planning, designing, specifying, budgeting, constructing, and renovation of turfgrass-based sports fields. Skills are developed through case studies with visits to model fields; guest lectures from sports field owners, designers, and construction company managers; interaction with peers and industry professionals; and offers hands-on construction of a small-scale sand-based sports field.

SCSC 428 - Advanced Turf Ecology and Physiology. (3-0) Credits: 3 Examination of how environmental stresses, genetics, and cultural management practices influence the growth, development, and physiology of turf-grasses; exploration of how turf communities function within urban landscapes; introduction to environmental, social, and political issues encountered when managing these areas.

SCSC 489 - Professional Development in Turfgrass Science Credits: 2 - This course is designed to equip students with the fundemental mathematical and diagnostic skill sets practiced on a regular basis in the turf profession. The course is also designed to prepare students who intend to compete in the GCSAA and/or STMA Collegiate Turf Bowl Competitions. However, any student interested in a more in-depth review of turfgrass management principles is encouraged to enroll.
Specialty:
Turfgrass Science & Ecology
Research
I hold a 70% research/ 30% teaching appointment.  My research program addresses basic and applied research issues related to turfgrass management and ecology.  Research focuses on developing sustainable approaches to irrigation, nutrient management, and construction practices for golf course, sod production, and lawn systems.  My program collaborates with faculty across a variety of disciplines to address problems of interest to turf industry stakeholders.
Teaching
I currently teach undergraduate courses in Advanced Turfgrass Ecology and Physiology (SCSC 428), Professional Development in Turfgrass Science (SCSC 489), and Sports Field Construction (SCSC 427), and oversee undergraduate research projects (SCSC 491) each semester.
Support Staff and Students
Baoxin Chang | Amanda Birnbaum | Graeme Cherry | Jose Diaz | Weston Floyd | Ashton Franks | Bruce Vento